Succes verhalen
Jonathan
"Thanks to KoreanCupid !"
I found my true love one here 6 months ago while I was visiting Korea. After few hours of chatting on the phone, we decided to meet in person next day. So, we don't waste time.
When I met her in person, she was well over my expectation. She also told me the same. She is so sweet, smart, & beautiful. So beautiful inside as well as outside.
We will have life together from next June. We still believe in love... I want to say Thanks to KoreanCupid !
Johnny
"I found my future wife"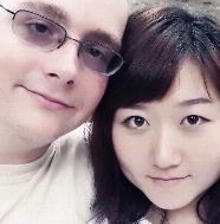 I found my future wife. Thanks! I met her on here a few months ago, and we first met and had some coffee and lunch and just went from there. Now we have been all over Korea together visiting places, teaching each other English and Korean/Chinese. Talking about a wonderful future life together, and kids. She is so kind and caring, and she feels the same about me.
Vaness
"We never would have found each other without KoreanCupid"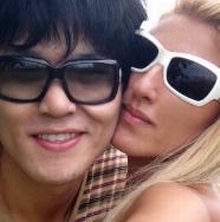 "We never would have found each other without KoreanCupid"
He was in Korea and moved to Canada, we met here and 3 months later we were together. Thanks to my friend who made me sign in here, I never thought I was going to find my perfect match and not only I found my soulmate but many many amazing friends from all over the world. Thank you for this amazing site.
Andrew
"Thanks KoreanCupid!"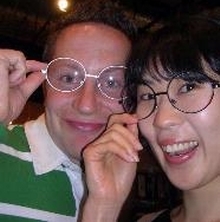 My friend referred me to this site. After some hesitation I finally joined. A beautiful young lady sent me an interest and we began to chat. One week later we decided to meet for coffee. Coffee turned to dinner, dinner turned into a long walk, and a long walk led to subsequent dates. I could not be more in love or happier with the woman I found here. Thanks KoreanCupid!
Lyndon
"I found my lovely wife on here"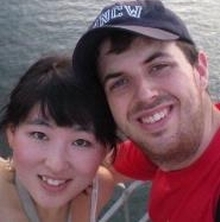 I found my lovely wife on here back December 2007. We decided to meet up in Seoul and it was love at first sight. We were engaged three months later and married five months after that.
This website was especially useful because of the place I was living last year, it would have been impossible for me to have met my wife without it. I never really believed that I would ever meet anybody worthwhile on one of these dating sites, but I was definitely proven wrong.
Cupid Media, het Cupid Media Logo
en KoreanCupid.com zijn handelsmerken van Cupid Media Pty Ltd.