Featured Success Stories
Da young
"Thank you KoreanCupid!"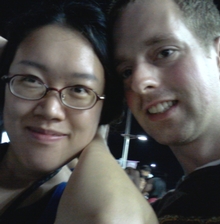 thanks for koreancupid.com i MET SOMEONE i LOVE HERE
Marc
"Thank you KoreanCupid!"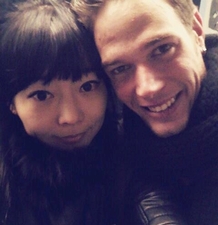 i met her in korea last winter , for the first time in real and was amazing !!! From that time, we talk everyday, everytime ! She is the perfect girl ! I m So happy! I hope she will come soon in swiss with me ! Thank you koreancupid because of you i met the best girl ever !
Marc
데이빗
"Thank you KoreanCupid!"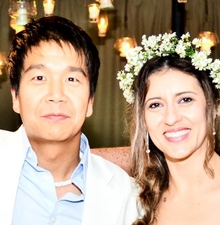 First of all, I would like to thank God for bringing us together.
We met each other thru this site more than a year ago. After many emails and Skyping, we finally met in person and things got just better after that. Now I am married to that girl and living a wonderful life. Thank you, Koreancupid.com :D
Michael
"Thank you KoreanCupid!"
In early 2011 a Korean friend of mine suggested Korean matchmakers or this site, Korean Cupid. I took a look and with some hesitance I enrolled. Within three months I met some nice people to exchange email and chat with, and there were some I was not destined to meet. However, all of that changed when I met my girlfriend of one year on Korean Cupid. Through the site, we got to know each other and that led itself to the natural progression of eventually speaking on the phone and then meeting. The results are true love and a fondness for each other. We're talking marriage, we're talking a family and we grew the relationship to where we live quite happily together. I am thankful to timing, circumstance, Korean Cupid and God for this great fortune that I have by my side.
Hanna
"Thank you KoreanCupid!"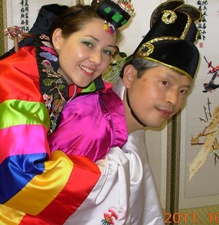 Finally found the woman of my dreams!!!!
For the first time in my life I am completely happy.
Thanks Korean Cupid!!! 정말 감사합니다
Cupid Media, the Cupid Media Logo and KoreanCupid are trademarks of Cupid Media Pty Ltd.